Let's celebrate frightfully delicious Halloween !
What if this year, we prepared a Halloween that will make your customers tremble with terribly delicious desserts! That's what the Fedipat team is proposing to you through a selection of 3 frightfully delicious pastries that will surely make your young and old customers drool.
Discover our horrifically moist Halloween Muffin with orange and chocolate filling, decorated with an orange striped icing.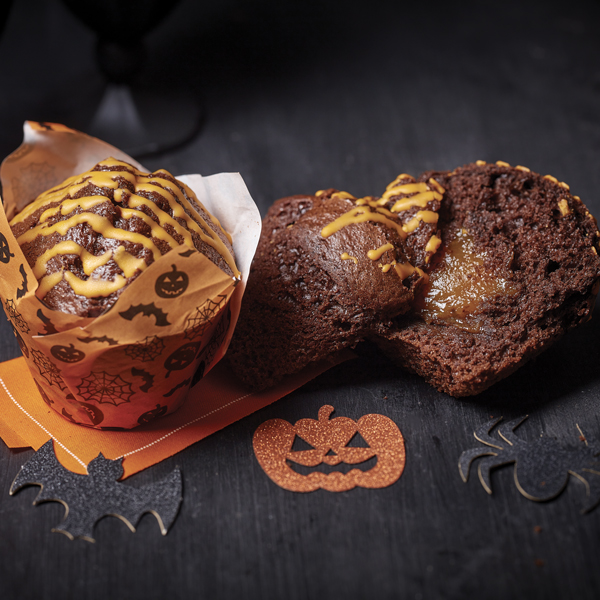 Let us scare you with our Halloween Donut, with its tangy orange and sweet blackcurrant filling, decorated with an orange glaze sprinkled with cocoa flakes.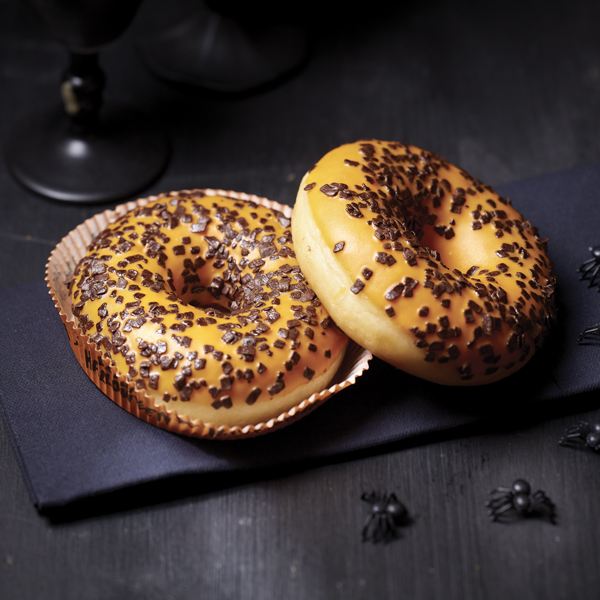 Tremble for our sugar-free natural donut to customize!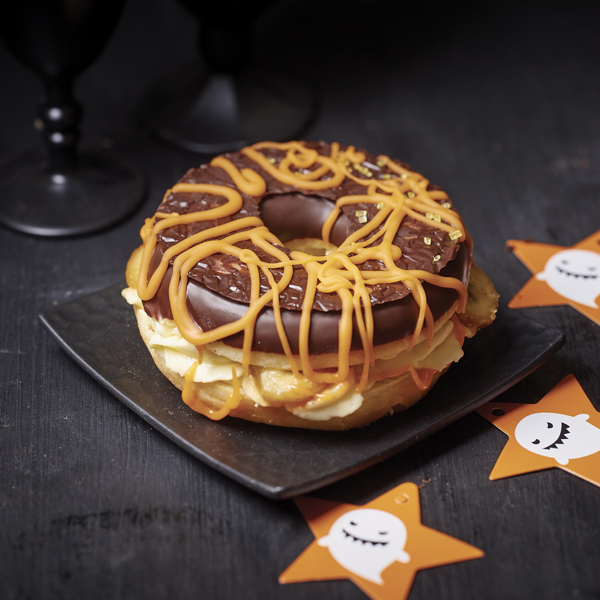 Try our simple and mischievous Halloween recipe to make your guests' eyes pop.

Ingredients:
- Natural Donut (ref. 10007)
- Custard bag (ref. 1626)
- Whipped cream
- Icing paste
- Banana
- Fondant
Recipe :
1 - Dip the natural donut into the glaze batter and place on crumpled aluminum foil,
2 - Prepare a mousseline with the whipped cream reduced custard
3 - Caramelize some banana slices
4 - Open the doughnut and fill it
5 - Decorate to taste with the orange fondant

And to make sure that the party is beautiful in your store, don't hesitate to ask our team for your poster. All the Fedipat team wishes you a great Halloween party!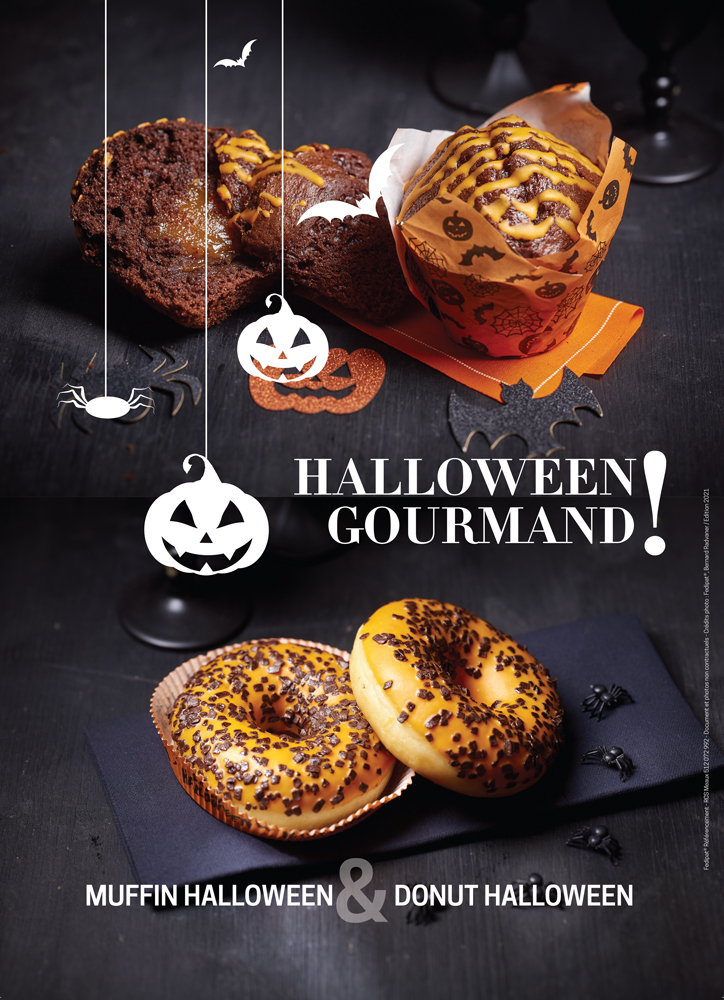 Would you like information about our Halloween products? Contact us or get in touch with your usual sales representative.